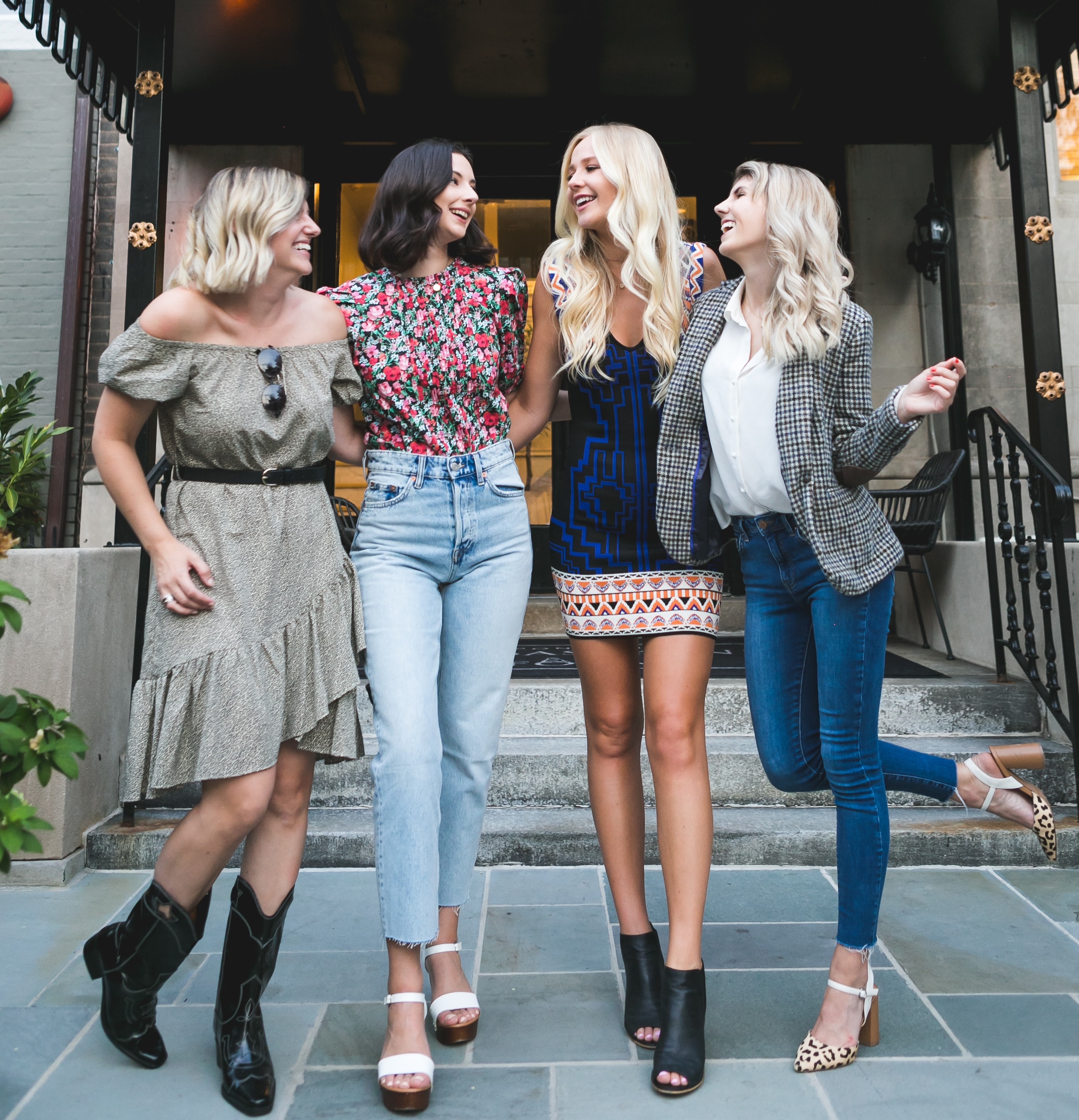 Best Galentine's Day Events in Atlanta, 2020
Feb. 03, 2020
---
Galentine's Day is just around the corner and we wanted to put together the best Galentine's day events in Atlanta. What's Galentine's Day you ask? It's only the best day of the year! Created in the hit TV show, Parks and Recreation, where Leslie Knope (Amy Pohler) and her girlfriends go out to breakfast on February 13th. In her own words, it's "Ladies Celebrating Ladies."
It has since become a yearly tradition in most friend groups, celebrating it either the day before or weekend after Valentine's Day. It's the perfect occasion to get together with your closest girlfriends and let them know how much they mean to you. We put together a list of Galentine's day events in Atlanta, so all you have to do is grab your gal pals!
Galentine's Day at Avalon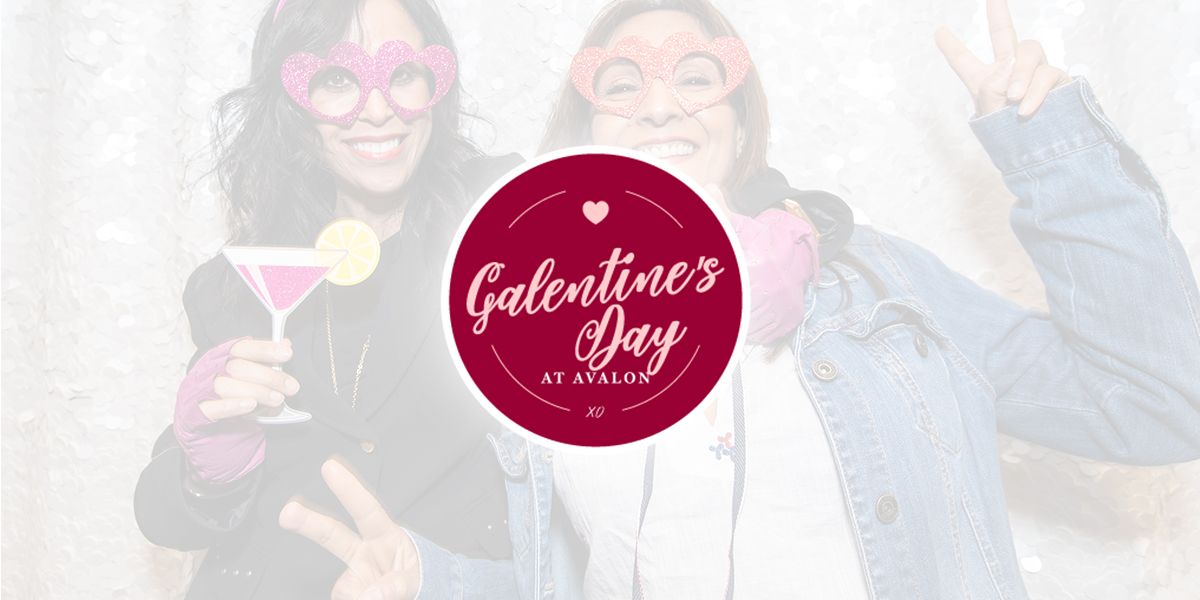 Thursday, February 13th, 2020
5:00 PM - 9:00 PM.
https://www.experienceavalon.com/events/eventitems/galentines-day-at-avalon/
Avalon is a mixed-use development in Alpharetta who's hosting Galentine's day events from 5-9. The first 300 ladies who visit the concierge will receive a Galentine's day treat! There are also different deals and promotions at the businesses inside the complex. You can get 10% off a glass of champagne at Colleta and a complimentary glass of champagne at Barleygarden Kitchen and Craft Bar.
Galentine's Networking at Eventide Brewing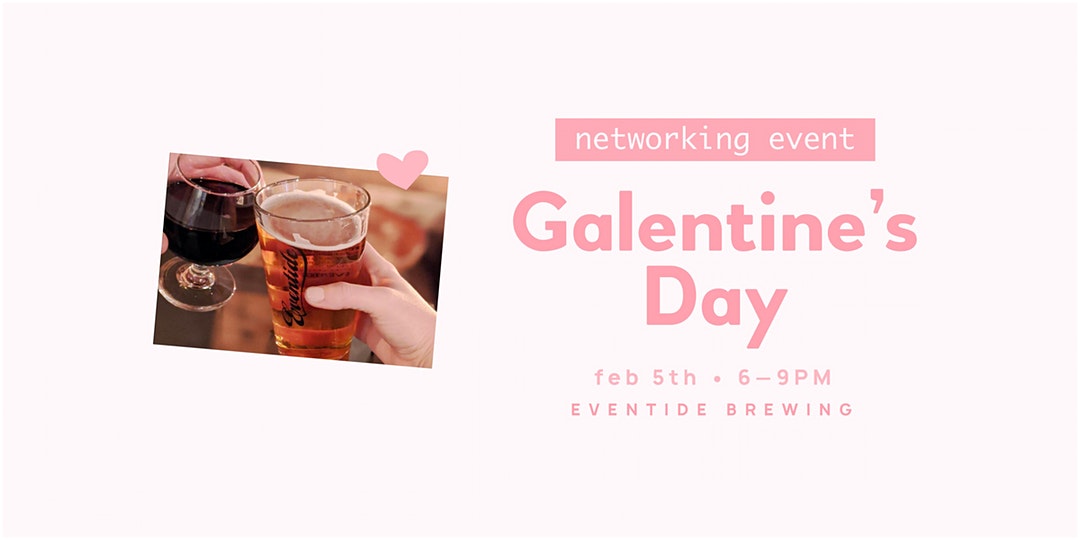 Wednesday, February 5, 2020
6:00 PM – 9:00 PM
https://www.eventbrite.com/e/networking-event-galentines-day-at-eventide-brewing-tickets-90659132907
Eventide Brewing Company is hosting a networking event for professional ATL ladies! At the event, you get two drink tickets and access to a full dessert bar full of Valentine's Day goodies! You also have the opportunity to meet and hang out with a bunch of like-minded women! What better way to celebrate Galentine's Day than with beer!?
2nd Annual Galentine's Day 5k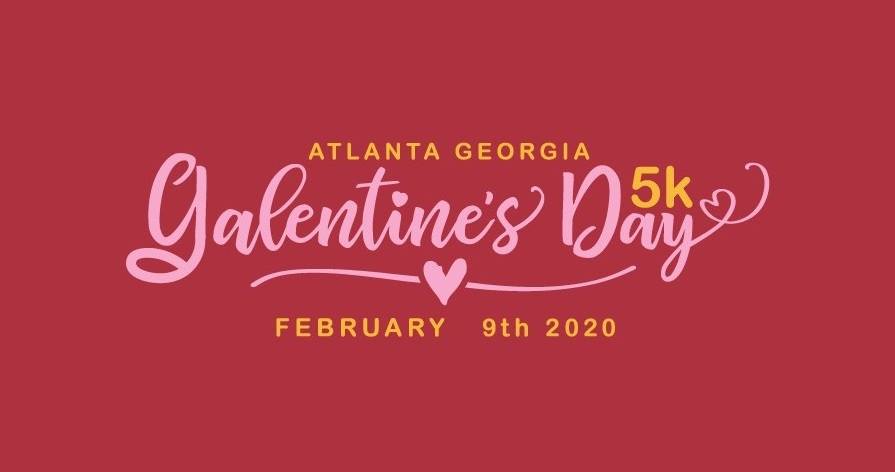 Sunday, February 9th, 2020
8:00 AM - 10:30 AM
https://www.active.com/atlanta-ga/running/distance-running-races/2nd-annual-galentine-s-day-5k-2020
Grab your girlfriends and your running shoes and head out to Piedmont Park on Sunday, February 9th for a wholesome fun-run! This 5k benefits the Girls On The Run of Atlanta, helping create after-school events that help girls become joyful, healthy, and confident. The Galentine's Day 5K is also the only 5K to offer a complementary Galentine's day card making station after the race!
Galentine's Day 3 for 1 at Village Theatre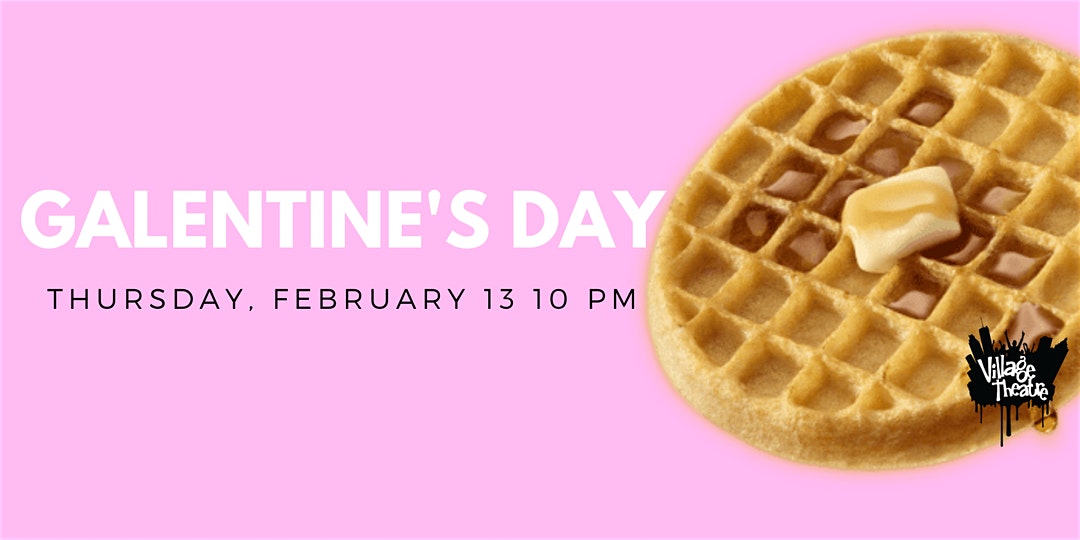 Thursday, February 13, 2020
10:00 PM – 11:00 PM
https://www.eventbrite.com/e/galentines-day-three-for-one-tickets-91261416353
If improv is your group's thing, you need to check out the Village Theatre's Galentine's day 3 for 1 special! it is an hour-long show featuring three different improv teams across the spectrum of comedy. this Galentine's Night special is featuring the Spinsters, the Salty Bee's and Pretty Much Sisters, it's a great time to sit back and laugh with your girlfriends.
Galentine's Day at Public School 404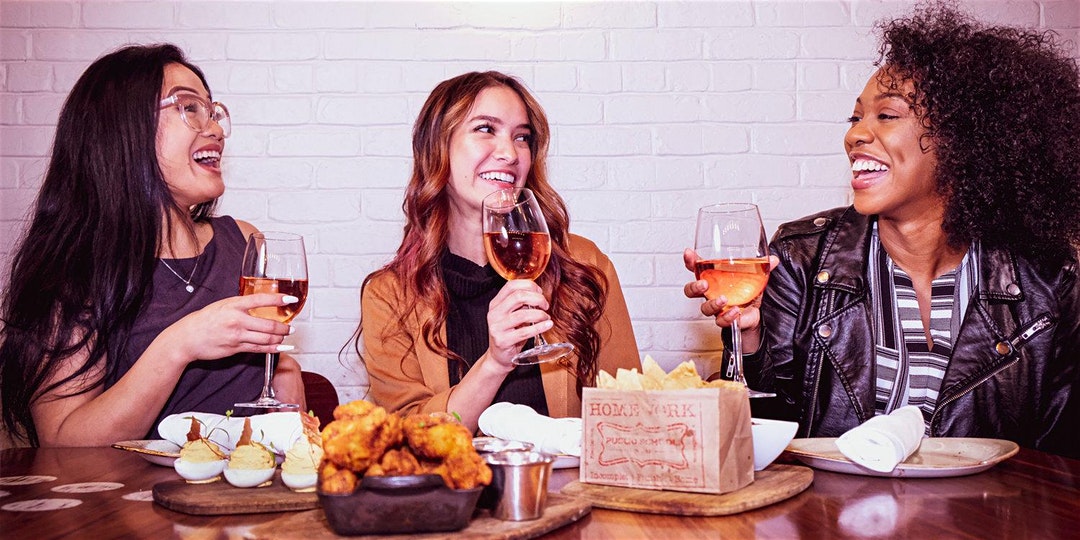 Thursday, February 13, 2020
5:00 PM – 8:00 PM
https://www.eventbrite.com/e/galentines-day-tickets-90252899853
Another restaurant celebrating you and your friends on February 13th is Public School 404. They are offering $5 glasses of rose and are doing raffles for gift certificates at Nouvelle Nail Salon. Grab your gal-pals, head to Public School 404 to celebrate your friendship!
Galentine's Day Brunch at Hampton & Hudson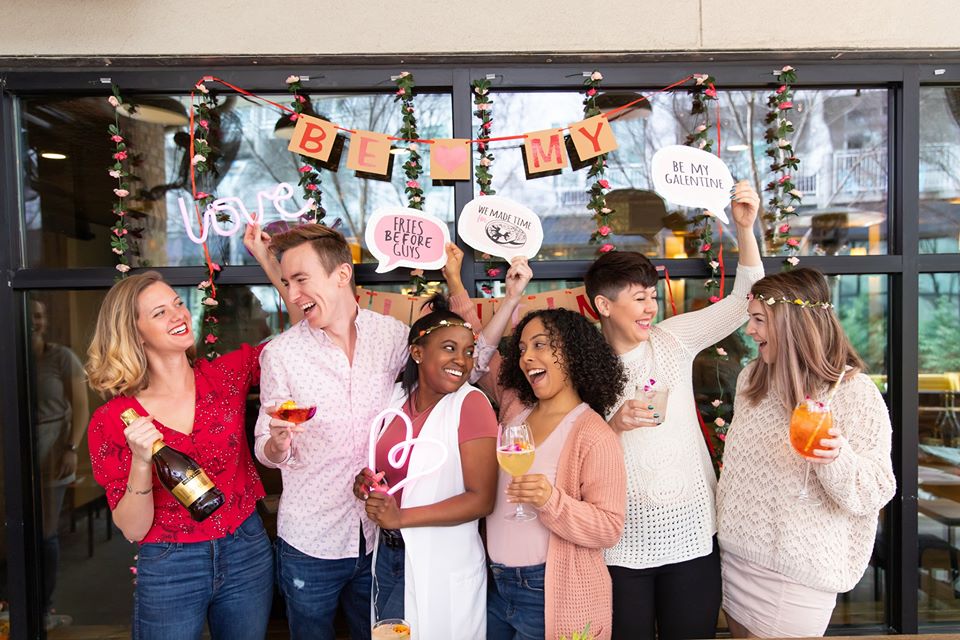 Saturday, February 8, 2020
10:00 AM - 2:30 PM
https://www.facebook.com/events/1303972103139948/
Hampton and Hudson are promoting a "Pre-Galentine's Day" brunch on Saturday the 8th! They're making it special with Bellinis and Waffles. I've also heard calories don't count when you're with your girls, so go have fun!
Galentine's Celebration with Star 94.1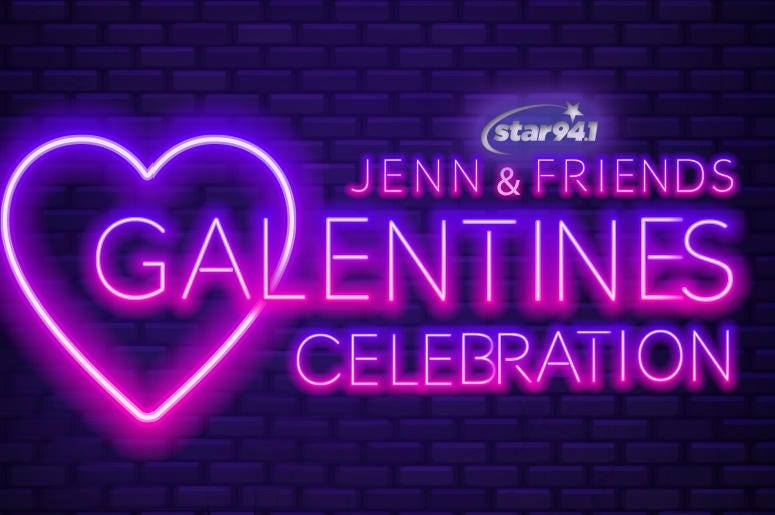 Thursday, February 13th, 2020
7:00 PM - 9:00 PM
https://www.facebook.com/events/192072345491999/
Star 94.1 Is hosting a Galentine's Day party with Deep Roots Wine Market! They're giving away 15 tickets on their radio show worth $50 each. Call in from 6:00 AM - 10:00 AM for a chance to win! At the party, there will be delicious food from Big Oak Tavern, prize giveaways and Galentine's swag bags for all!