Breast Augmentation Cost & Procedure Information
A breast augmentation is a common surgical procedure used to address cosmetic concerns regarding the shape, size, and proportion of the breasts. Our board-certified plastic surgeon Dr. Sheldon Lincenberg and the entire team have over 30 years of experience with breast augmentation Atlanta. Whether you're looking for a breast reduction or an implant, Dr. Lincenberg is an Atlanta breast augmentation specialist. We perform breast augmentation for clients in Atlanta and surrounding suburbs near Marietta, Cumming, Kennesaw, and Alpharetta.
Breast Augmentation Surgery Fast Facts
Cost: $5400-$8900
Recovery Time: 4-6 weeks
Type: Outpatient
Serving patients in: Atlanta, Marietta, Alpharetta, Kennesaw, Cumming, Roswell, throughout Georgia and surrounding states
Anesthesia: General Anesthesia
Who is a Good Candidate?
The best candidates for breast augmentation Atlanta are individuals who are in good physical and emotional health, who are close to their ideal body weight and who do not smoke. Most patients opt to have this procedure performed because they would like to improve or enhance the size, shape or appearance of their breasts. Candidates for this surgery must be at least 18 years or older for saline implants, and at least 22 years or older for silicone implants.
What are the Different Types of Breast Implants?
There are two types of breast implants to choose from, either silicone or saline implants. Silicone implants are made from a gel that holds together uniformly while retaining the natural give that resembles breast tissue. Saline implants are filled with a saltwater solution similar to the fluid that makes up most of the human body. Saline implants have a slightly firmer feel.
Silicone or Saline Breast Implants - How to Choose
During your Atlanta breast augmentation consultation, you will have the opportunity to discuss the choice between silicone and saline breast implants. Dr. Lincenberg is the leading breast surgeon Atlanta, and he prides himself on his personalized approach to the breast augmentation procedure. He will provide you with additional insight regarding silicone and saline implants, and will help you decide which option is best for your procedure.
Benefits of Saline Breast Implants
Saline implants are empty when inserted, and are filled after they are in place. This means that these implants can be inserted through a smaller, less visible incision.
Saline implants are generally more affordable than silicone implants. In some cases, they can cost up to $2,500 less per implant.
Saline implants are adjustable, which ensures that women receive truly personalized results from their breast augmentation procedure. Saline implants are often best for women whose natural breast size differs between the two breasts.
Benefits of Silicone Breast Implants
Silicone implants are a durable option with an innovative, leak-proof design. Even if the implant shell is broken, these implants will not leak.
Silicone implants are known for their natural feel, which mimics the feel of natural breast tissue.
Silicone implants have a lower risk of rippling when compared to saline implants.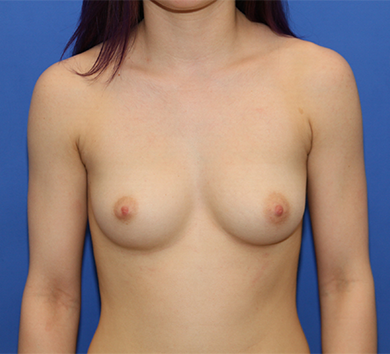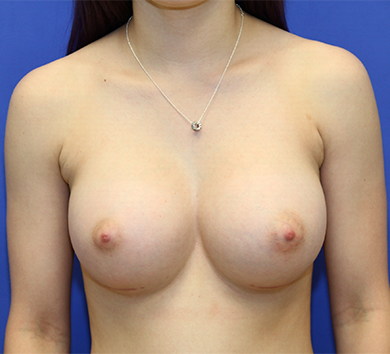 Breast Augmentation Cost
The Atlanta breast augmentation cost can range anywhere from $5,600 to $8,900, depending on whether you're interested in saline implants or silicone implants. The actual costs will be determined after we understand your individual needs and wants for the procedure. We understand plastic surgery is an investment and want all of our clients to pursue it with as much knowledge as possible.
Given the fact that the Atlanta breast augmentation is an elective cosmetic surgery, most health insurance policies will not cover the cost of the procedure. However, Dr. Lincenberg believes that this procedure should be available and affordable to anyone who wants to have it performed, which is why he offers convenient payment options for his patients.
Schedule Your Consultation with Dr. Lincenberg
The best way to get an accurate estimate for the cost of your breast augmentation Atlanta is to schedule a consultation appointment with Dr. Lincenberg. At your consultation, Dr. Lincenberg will discuss your options for this surgery and will provide you with a cost estimate as well as detailed information about his payment plans. Set up your consultation today.
Your Procedure
Dr. Lincenberg is the top breast surgeon Atlanta, and he works with each patient on an individual basis in order to customize the surgical plan for their breast augmentation procedure. Prior to performing the procedure, Dr. Lincenberg will work with you to determine which type of breast implants are best for your preferred results, which cup size will provide you with your desired results and where your incisions will be located.
Incisions for this procedure will either be located along the edge of the areola or the bottom edge of the breast, depending on the type of implants that you choose and the enhancements that you prefer. Implants are then inserted through the incision, and depending on the type of Atlanta breast implants you choose, they may need to be filled at that time. Regardless of the decisions that you make and the surgical plan that is created, Dr. Lincenberg will make sure that all incisions are discrete.
Breast Augmentation with Fat Transfer
Another option for patients to consider is a fat transfer breast augmentation Atlanta. In this procedure, fat is removed from another area of the body where it is unwanted, and fat grafts are inserted in the breast tissue in order to increase the size and improve the shape of the breasts. A breast augmentation with fat transfer is an alternative option that leaves no scarring on the breasts. For more information about this procedure, view the Fat Transfer with Breast Augmentation Before and After gallery.
Placement Options
Should your breast implant go above or below your pectoral muscle? Your pectoral muscle stretches from the humorous to the sternum or breastbone. When we talk about the pectoral muscle within breast augmentation, the implant either sits on top of the muscle or below it. Your breast rests on the surface of the muscle and gets some of its blood flow from the muscle. If you're having a breast lift along with your augmentation, it would be beneficial for you to choose to go under the muscle with your implant. This helps blood flow to the breast, improving the effectiveness of healing.
When the implant is placed on top of the muscle, the muscle moves freely underneath and any movement doesn't squeeze the implant. When the implant is placed under the muscle, the muscle lies on the top of the implant and muscle movement can misshapen the breasts. On the positive side, it does allow for a more natural curve of the breast and would be recommended if you are smaller or thinner. Watch below for our information on under or over the muscle breast implant techniques.
Incision Options
There are 5 choices of an incision with breast augmentation, with one being reserved for women who want a breast lift along with their breast enhancement. The five are known as the Infra-mammary (under the breast incision), the Periareolar (nipple incision), Vertical (lollipop incision), Axillary (armpit incision), and the Trans-umbilical (belly button incision). First, the Infra-mammary incision is the most common, chosen by 2/3rds of women. It is preferred because it is hidden off the breast, doesn't cut into the milk glands, and helps the plastic surgeon lower the bottom of the breast more precisely. It is especially preferred if you are receiving anatomically identical implants. The periareolar incision is the cut at the bottom of the nipple and is preferred because the scar is hidden by the change in skin color from the areola and the breast. It does not cause loss of sensation in the nipple, even though it's been accused of this in the past. The Lollipop incision is best used when a breast lift is combined with an implant. This incision circles the areola then moves straight down to the breast crease.
Two other incisions are offered to help hide the scar. In Dr. Lincenberg's opinion, both options have drawbacks. The Axillary incision requires the surgeon to create a tunnel through the chest to install the breast implants. The client could potentially see their implants move into this cavity, causing the breasts to look high and misproportioned. The same can happen with the Trans-umbilical incision. Below is a video where Dr. Lincenberg talks about the five different incisions and their uses.
What to Expect
After you've made a decision on the style, breast cup size, the location of your incisions, and type and shape of implants you will receive, we can go ahead and perform the procedure. During the procedure, you will receive anesthesia from a board-certified anesthesiologist. Most clients enjoy going under general anesthesia because it puts them completely asleep throughout the entire procedure. This is normally more comfortable and less stressful. After you are asleep, Dr. Lincenberg will begin making the intentional and careful incisions beneath your current breasts.
Dr. Lincenberg will then insert the breast implants adjusting the placement and optimizing your shape. When the surgery is finished, you wake up after the procedure and feel slightly sore and swollen. This is completely normal, but you'll definitely notice the change in your breasts. Since you've undergone anesthesia and surgery, we highly suggest having a friend or family member drive you home afterward. Dr. Lincenberg will walk you through different massage techniques and processes to help your new breasts retain their shape and heal faster.
Your Recovery
After the surgery, you'll receive an elastic bra. This bra is used to help hold the breasts in the correct position as you heal over the next few days. Immediately following the surgery, you will likely experience swelling, pain and bruising. This will all subside gradually, and you will be prescribed pain medication to help you manage your discomfort. It is a good idea to ask a friend or family member to care for you as well as your children during this initial recovery period, as you will need to avoid heavy lifting.
The recovery period lasts for between four and six weeks. This is a critical period for the overall success of your surgery, so it's important to avoid any strenuous exercise, activity or heavy lifting during this time.
Breast Implant Massage
As you heal over the next couple of weeks we suggest a series of breast massages. These are used to put pressure on the walls of the implants pocket and to stop additional scar tissue developing. We also suggest continual breast massage throughout your life to help maintain your breasts shape and help them heal faster.
You'll begin for the first week after surgery massaging the implant and pushing the implant down from the top of the implant pocket. Then after the first week, you'll begin to massage the implant to the outside, the inside, and the bottom of the breast. Remember you're not actually pushing the breast around, but want to push the implant within the breast around to press onto the different walls within the implant pocket. Use your left hand for your left breast and your right hand for your right breast. Below is a video to help explain it.
What is Capsular Contracture and How to Prevent It
Capsular scar tissue naturally forms when a foreign object enters the body. However, when it forms around a soft breast implant, the scar tissue can alter the shape of the implant or damage the integrity of the implant — this is called capsular contracture. This video will provide you with important information about how to prevent capsular contracture after your breast augmentation Atlanta procedure.
What Our Customers Are Saying
"Dr. Lincenberg and his staff have been amazing. From my first call to my post operative appointments everyone have been super nice but also knowledgeable and professional. I was shopping around for breast reduction surgery and the moment I had my consultation with Dr.Lincenberg I knew I didn't want any other Doctor to handle my first ever surgery. I am now two weeks out and still feel the same. This has probably been the best recovery a person could have and I know it's due to Dr.Lincenberg's expertise, care for his patients, and years in the field. I have a friend considering a mommy makeover and have already recommended her do a consultation here!" - Meagan F.
Related Procedures
Related Articles and Resources
Will there be a scar? Incision Options for Breast Implants
Over or under the muscle? Breast Implant Surgery Techniques
Should I get saline or silicone implants?
What is Capsular Contracture?