Mommy Makeover Atlanta Cost & Procedure Information
The Mommy Makeover Atlanta is a popular cosmetic surgery procedure, largely because it provides women with breast and body changes that they are craving as they seek to rejuvenate their youthful appearance. Dr. Sheldon Lincenberg offers the Atlanta Mommy Makeover procedure at his practice, which is conveniently located to serve patients in Atlanta, Marietta, Alpharetta, Kennesaw, Roswell and Cumming. We also welcome patients from throughout Georgia and surrounding states.
Mommy Makeover Atlanta Fast Facts
Average Cost: $8,000-$15,000
Recovery Time: 2 to 4 Weeks
Type: Outpatient Procedure
Anesthesia: General Anesthesia
Serving Patients in: Atlanta, Marietta, Alpharetta, Kennesaw, Cumming, Roswell, throughout Georgia and surrounding states.
What is Mommy Makeover Surgery?
The Mommy Makeover Atlanta is a cosmetic surgery that includes multiple body contouring procedures, such as the tummy tuck, breast augmentation and breast lift, liposuction, and/or buttock enhancement. The exact procedure will vary based on the individual needs, which is why this is one of the most popular cosmetic surgery packages on the market today. This procedure is an ideal option for women, because it allows them to enjoy comprehensive results while enduring one surgical procedure and subsequent recovery.
Mommy Makeover Procedures
Common procedures include a combination of one or more of the following – breast lift and/or augmentation, tummy tuck and body sculpting with liposuction. As with all cosmetic procedures, everyone is unique, so during your Mommy Makeover consultation with Dr. Lincenberg, you will discuss what you want to achieve and what the procedures are to achieve that look.
Surgical solutions can help remove the unwanted effects of childbearing as well as the changes that naturally occur with age. These surgical procedures will help you regain your shape after childbirth.
Who is a Good Candidate for a Mommy Makeover?
The perfect candidate for a Mommy Makeover is someone who has finished having children and is currently pursuing her physical goals through diet and exercise. Sometimes diet and exercise aren't enough to transform the body into the shape it was in before childbirth. Dr. Lincenberg and his team have given hundreds of mothers the bodies they imagine, helping them achieve their body image goals. The perfect candidate for a mommy makeover will use this procedure to help her reach her self-image goal, but continue to exercise and eat well to maintain her new body.
You may be a good candidate for a Mommy Makeover Atlanta if:
You are done having children.
You are in good general health.
You have realistic expectations for the procedure.
Mommy Makeover Before and After in Atlanta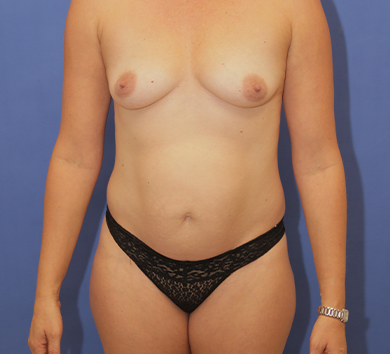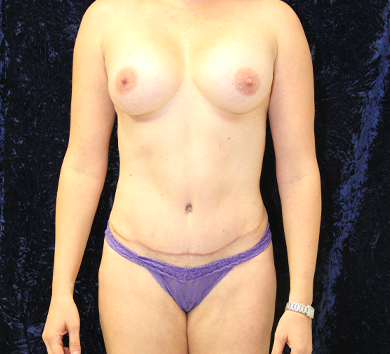 How Much Does a Mommy Makeover Cost?
Mommy Makeovers in Atlanta cost varying amounts, depending on the procedures that you opt to have performed as part of your Mommy Makeover. Mommy makeover cost Georgia can range anywhere from $8,000 to $15,000. In most cases, you will have to pay for your surgery out-of-pocket, but fortunately, Dr. Lincenberg offers convenient payment plans for his clients.
The best way to determine the exact cost of your Mommy Makeover is to schedule a consultation appointment. To set up your consultation and to learn more about Mommy Makeover specials Atlanta, reach out to our office.
What to Expect: Decision to Recovery
Best Time to Get a Mommy Makeover
The best time to get a Mommy Makeover is when you are:
Done having kids.
Done breastfeeding.
Close to your desired weight.
Consultation
Once you have decided to have the Mommy Makeover Atlanta performed, you will want to schedule consultation appointments with multiple surgeons to ensure you find the right fit.
A few questions you should ask during your consultation appointments include:
Are you a board-certified plastic surgeon?
How many procedures do you perform on a regular basis?
Which procedures do you recommend for me?
What are the typical procedure costs? Do you offer payment options?
Can I see before and after photos of your recent work of similar procedures?
Why Choose Dr. Lincenberg?
Dr. Sheldon Lincenberg is the leading Mommy Makeover Atlanta surgeon. He is committed to providing all of his patients with the personalized care that they deserve, and he understands that women are looking for a customized approach to the cosmetic surgery experience. He is a board-certified plastic surgeon who trained at the Mayo Clinic, and boasts more than 32 years of experience.
Preparing for Your Mommy Makeover
In the weeks leading up to your Mommy Makeover, it's important to prepare both physically and emotionally for the surgery. To begin, you should schedule the time off of work that you will need for the procedure and subsequent recovery. In addition, you should ask a friend or family member to transport you to and from the surgery, as well as enlist the help of caregivers for you and your children during your recovery. You will need to have someone available who can lift your children and care for them as you rest and recuperate.
As you prepare for your surgery, you should:
Avoid smoking.
Avoid anti-inflammatory medications, such as aspirin or motrin.
Follow all surgeon recommendations for the day leading up to the procedure.
Dr. Lincenberg's Facility
Dr. Lincenberg performs all of his cosmetic surgery procedures, including the Mommy Makeover Atlanta, in a state-of-the-art surgical center. At this clean and comfortable facility, you will have the best possible experience. From the moment you arrive until the minute you return home, you will be made to feel safe and reassured by the friendly, welcoming staff members.
Surgery
The Mommy Makeover surgery is performed in a surgical center by board-certified plastic surgeon Dr. Sheldon Lincenberg. Due to the customized nature of this procedure, the approach will vary based on what you are having done. Generally speaking, this procedure is performed under general anesthesia. The surgery typically takes a couple of hours to complete, though the exact amount of time will vary based on the type of work that you are having done. This is an outpatient procedure, and you can expect to go home the same day in order to rest and recover. Dr. Lincenberg will provide you with a personalized care plan to help you manage your pain during the recovery period.
Mommy Makeover Risks
As with any surgical procedure, there are risks to consider with the Atlanta Mommy Makeover. Some risks to consider include:
Bruising and bleeding
Infection
Scarring
Recovery Time
The recovery time for the Mommy Makeover varies based on the amount of procedures that you have performed. In general, patients can expect to rest and recover for about 2 to 4 weeks.
What Our Customers Are Saying
"My experience was wonderful at Dr. Lincenberg's office! I had breast implants and mini tummy tuck and they both turned out amazing! I only wanted to go a little bigger on my breasts, and he got it perfect — exactly what I had envisioned. Reasonably priced as well." - Nicole
Mommy Makeover FAQs
Is a Mini Tummy Tuck Enough?
A mini tummy tuck is generally considered when the loose skin on the tummy is below the navel. So if there is also loose skin on the upper tummy or your six-pack muscles are stretched apart and weakened, a full tummy tuck would give you a better appearance.
What is a No-Drain Tummy Tuck?
A no-drain tummy tuck is an innovative option in which the tummy tuck procedure is performed without the use of drains. While the no-drain tummy tuck takes longer to complete, many patients prefer the convenience of not having to manage the drains after surgery.
Related Procedures
Learn More
To learn more about the Mommy Makeover procedure, look into these resources from Dr. Lincenberg:
Schedule an Atlanta Mommy Makeover consultation with Dr. Sheldon Lincenberg today.