Breast Lift Cost & Procedure Information
The Breast Lift is a cosmetic surgery procedure in which the size, shape and firmness of the breasts can be adjusted using precise surgical techniques. During this procedure, which is known as a mastopexy, Dr. Sheldon Lincenberg will remove excess skin around the breasts and will tighten breast tissue in order to create the desired contour.
The breast lift has becoming an increasingly popular option for women who are looking to improve the appearance of their breasts and simultaneously enjoy a boost of self-confidence. In fact, it is quickly becoming the preferred option over the breast augmentation surgery.
If you are interested in this plastic surgery procedure, it's important to work with an experienced, board-certified surgeon. A qualified surgeon will be able to provide you with the personalized results that you both need and deserve. Dr. Lincenberg works with patients in Atlanta and throughout Alpharetta, Kennesaw, Cumming and Marietta.
Breast Lift Fast Facts
The breast lift surgery Atlanta is an outpatient procedure.
It is performed using general anesthesia.
Recovery lasts for about 6 weeks.
The procedure costs between $6700-10600.
Dr. Lincenberg serves breast lift patients in Atlanta, Marietta, Alpharetta, Kennesaw and Cumming.
What is a Breast Lift?
Known in the medical community as a mastopexy, the breast lift procedure is a common plastic surgery procedure that provides female patients with the breast shape and size that they prefer. During this procedure, the surgeon will eliminate excess skin around the breasts and tighten the breast tissue in order to reshape the breasts.
This procedure is commonly used to address the changes that have taken place to the breasts due to aging, pregnancy, breastfeeding or weight loss. The goal of this procedure is to restore the previous appearance and firmness of the breasts, providing the woman with the figure that she prefers while also giving her the ability to feel confident once again.
These photographs highlight the changes that can be made through the breast lift procedure.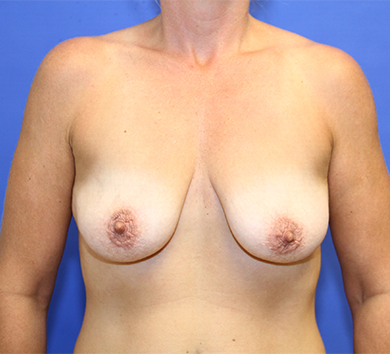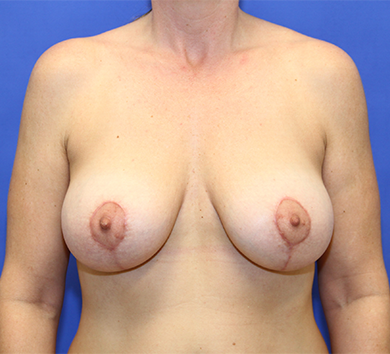 Breast Lift Cost in Atlanta
Most patients who are interested in a breast lift want to know how much is a breast lift in Atlanta GA. It can be difficult to estimate the average cost for this procedure, as the total will depend on a variety of factors, such as the scope of the surgery. However, most patients will find that the surgery costs between $6700-10600.
Given the fact that this is a cosmetic surgery procedure, most patients will not receive insurance coverage or compensation for this surgery. However, Dr. Lincenberg does offer financing options for his patients, allowing them to find a way to fit their breast lift procedure into their personal budget.
For the most accurate quote for your surgery, schedule a consultation appointment with Dr. Lincenberg today.
Breast Augmentation vs. Breast Lift
The breast lift and breast augmentation procedures are very similar, and many patients mistakenly believe that the two procedures are interchangeable. However, there are distinct differences between a breast lift and a breast augmentation.
During the breast lift procedure, breast tissue is tightened and skin is removed in order to restore a more youthful appearance. Dermal material can be inserted, acting as an internal bra, reinforcing the tissue for those with thinning skin or who need extra support to achieve the best results. Conversely, the breast augmentation procedure relies on implants to change the size and shape of the breasts.
Some patients find that having a breast augmentation performed at the same time as their breast lift gives them the personalized results that they are craving.
What to Expect: Decision to Recovery
Making the Decision
There is a lot to consider when trying to decide if a breast lift is the right choice for you. Most people who opt to have this procedure performed find that it gives them back their youthful figure, allowing them to feel confident and energetic once again. This plastic surgery procedure is known for its natural-looking results, which means that you will likely feel as if you look as good as you did 10 or 20 years ago.
You should be at least 18 years old before you decide to have a breast lift procedure, but other than that, there is no ideal age for having this procedure performed. The timing will depend on your own personal circumstances, the experiences you have gone through, and your family history.
One of the most common misconceptions about the breast lift procedure is that it should only be performed after you are done having kids and breastfeeding. This is false — it is still possible to get pregnant and breastfeed after you have had a breast lift. This surgery has no impact on your ability to successfully breastfeed. However, during your recovery, it may limit your ability to lift small children, so you may want to keep that in mind.
The breast lift procedure is known for its long-lasting results. You will enjoy your full and firm breasts for between 10 and 15 years after you have this procedure performed.
Consultation
Once you have decided to have the breast lift procedure performed, you should begin scheduling consultation appointments with multiple surgeons in order to find the best fit for you.
These are some of the questions that you should ask during your consultation appointment:
Are you board-certified by the American Board of Plastic Surgery?
How many breast lift procedures do you perform on a regular basis?
Can I see before and after images of your recent work?
What are the costs of this procedure, and what payment options are available?
Can the breast lift be combined with other procedures?
Why Choose Dr. Lincenberg
You should work with Dr. Lincenberg for your breast lift Atlanta procedure because he:
Is Mayo Clinic Trained
Is a Board-Certified Plastic Surgeon
Has more than 25 years of experience.
Is considered the top breast lift surgeon in Atlanta.
Preparing for Your Breast Lift
In the weeks leading up to your breast lift surgery, you should prioritize your health and wellness. Enjoying a well-balanced diet and exercising regularly will ensure that you are physically fit prior to your surgery, and it can help minimize your discomfort during recovery.
You also will want to coordinate logistics during this time. Schedule the time you will need for the procedure and for the recovery off of work, and arrange for someone to take you to and from the surgery. You also will want to coordinate child care for the weeks following surgery, because you will not be able to lift your small children during your recovery.
Dr. Lincenberg's Facility
Dr. Lincenberg performs his procedures out of a state-of-the-art surgical center as well as performs surgery at two major hospitals in the area. All patients are made to feel safe, reassured, and comfortable from the moment they arrive for their procedure until the time they are discharged.
Surgery
The procedure is performed at a surgical center or hospital, and during the surgery, the surgeon will eliminate excess skin and tighten the breast tissue in order to achieve the desired shape. This procedure is performed under general anesthesia, and it typically takes between 1.5 to 3 hours to complete. You will be discharged on the same day as your procedure, and your surgeon will provide you with a pain management plan to follow at home.
Recovery Time
The recovery period for the breast lift procedure lasts for about two weeks. Immediately following the procedure, your breasts will be wrapped in gauze and supported by a special surgical bra. You will experience swelling and bruising on the breasts for at least two weeks and should avoid heavy lifting and sexual activity during this time. Your surgeon will likely ask you to wear the support bra at all times for at least 2 weeks. Your surgeon will provide you with a personalized care plan for pain management.
Risks
Some risks of the breast lift procedure include:
Scarring
Minimized nipple or breast sensation
Infection
What Our Customers Are Saying
"Dr. Lincenberg and staff was Amazing. My experience was wonderful. The atmosphere and the staff makes you feel you are part of the family. I highly recommend use his services he was professional, detailed and provided step by step information on my surgery. I am very very pleased and happy about my new couture body." - Patricia
Breast Lift FAQs
Will there be scarring from my breast lift procedure?
Dr. Lincenberg uses expert surgical techniques in order to minimize visible scarring after the breast lift procedure.
Can I still breastfeed after my breast lift?
Yes, this procedure has no impact on your ability to breastfeed in the future.
How long will my breast lift last?
Your breast lift results will last for between 10 and 15 years.
Can I get a breast lift without getting implants?
Yes, you can. You also can have this procedure performed in tandem with a breast augmentation.
Is a breast lift considered a major surgery?
Yes, this is a major cosmetic surgery procedure.