The Popularity of the Mommy Makeover
Nov. 16, 2016
---
It's no surprise why the Mommy Makeover is a popular procedure. Many women in their 30s and 40s want their body to look like it did before their first pregnancy. They work hard to get back in shape, but most of the time, it can only be done with a Mommy Makeover.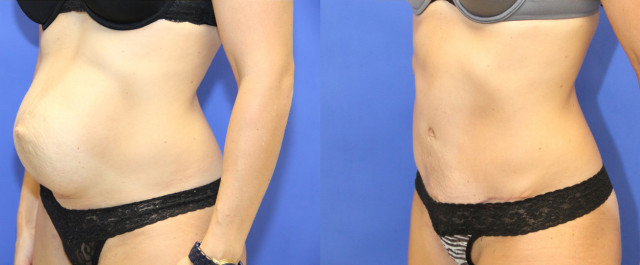 Exercise and diet can't remove a "muffin top" or the excess skin of a stretched out tummy, or lift sagging breasts. And, according to the American Society of Plastic Surgeons, if cost were not an issue, 62 percent of mothers would consider a Mommy Makeover.
The Mommy Makeover usually involves a tummy tuck, breast augmentation and/or breast lift, and sometimes liposuction as well. Mommy Makeovers are customized procedures based on based on your body's needs. Dr. Lincenberg encourages patients to be specific about their post-baby body goals during their consult so he can recommend the most appropriate procedures to meet those goals.
The husband of one of our recent Mommy Makeover patients wrote us to tell us how pleased he and his wife are with the results. After their third child, no matter how hard she worked at it, his wife was not able to get rid of her baby tummy. But a Mommy Makeover did it! These before and after photos tell the story of this happy patient.
At Georgia Plastic Surgery you can be assured of surgical excellence, regardless of the procedure you choose. Atlanta plastic surgeon Sheldon Lincenberg, MD, is Mayo Clinic-trained and double-board certified.