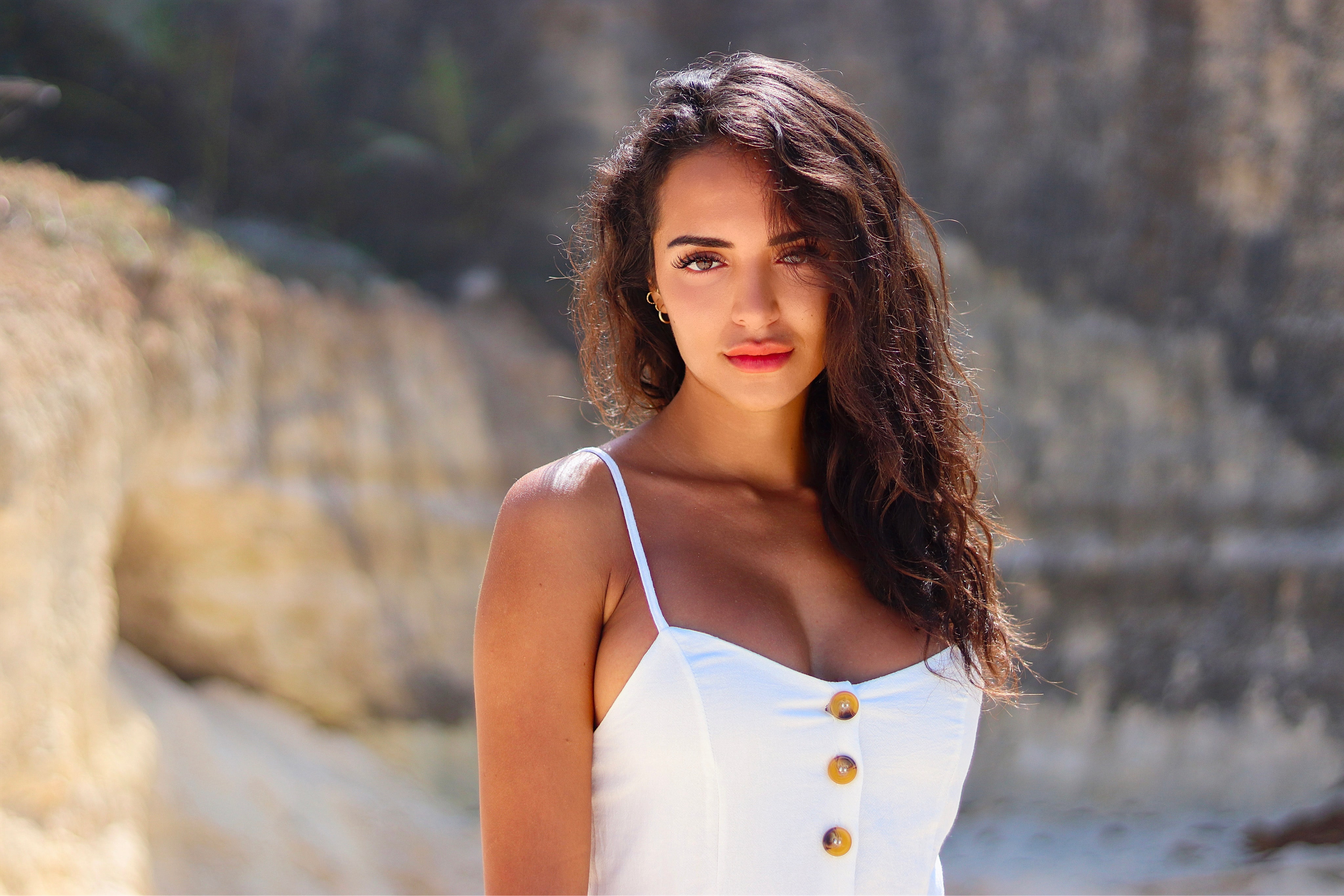 How to Choose the Best Breast Implants for Your Atlanta Lifestyle
Sep. 07, 2021
---
There's a reason that everyone refers to Atlanta as Hotlanta — and it's not necessarily all because of the weather. It's because the people here are beautiful, both inside and out. Of course, it doesn't hurt that the sun is almost always shining and that the locals can constantly be found wearing activewear, sleek professional outfits, or flirty sundresses. When you live in Atlanta, and you want to be part of the Hotlanta culture, then you need to have confidence.
Fortunately, we can give you the confidence boost that you need in order to live your best life. Giving women personalized care and customized treatment is our specialty. We will provide you with the breast augmentation results that you crave.
Nicole, a former breast augmentation patient, knew that she wanted her breasts to be larger — but still proportional to her body. She wanted a slight increase in size that would lift and shape her breasts so that she could feel confident and comfortable in any situation, and she knew she needed an experienced plastic surgeon to get it right. Fortunately, she partnered with Dr. Lincenberg, who listened to her and gave her the exact results that she was craving.
With a breast lift, you will always be ready for whatever Hotlanta throws your way. Your body will look breathtaking in all of those skimpy swimsuits and sultry dresses as well as those striking power suits, allowing you to have the confidence you need to take on anything in your personal or professional life.
Our Atlanta plastic surgery guide will provide you with everything you need to know about selecting the right breast implants for your lifestyle.
What Can Breast Augmentation Do For You?
On the surface, breast augmentation may seem like a superficial procedure — but the benefits of this popular Atlanta plastic surgery extend far beyond cosmetic purposes. Here are just a few of the benefits that patients realize when they invest in a breast lift from one of the best plastic surgeons in Atlanta:
It helps shape your breasts so that they naturally complement your body. There is no one-size-fits-all approach to the breast augmentation surgery, which is why it is so important to work with the right plastic surgeon for your procedure. The size and shape of your breasts should be determined by your preferences and also by what the doctor feels will best accomplish your goals. When the procedure is finished and your recovery is complete, you will have breasts that naturally complement your size, shape, and features, allowing you to feel like the best version of yourself.
It reduces the impact of pregnancy, breastfeeding, and aging on your breasts. Time is not typically very kind to your breasts. If you have been pregnant or nursed babies, then you have likely found that your breasts are no longer as firm or perky as they once were. While they increase in size during pregnancy and while breastfeeding, they often become smaller and less firm after those experiences are complete. You also may develop stretch marks on your breasts. In addition, as you age, your breasts will no longer be as firm as they once were. The breast augmentation procedure can take your breasts back in time, and allow you to feel a youthful sense of vitality once again.
It boosts your confidence and improves your self-esteem. Your breasts play a pivotal role in your overall body shape, and the shape of your body has a significant impact on the way that you feel about yourself. A breast augmentation that is performed with your personal needs and preferences in mind will allow you to feel beautiful and confident once again. When you are less self-conscious about the way that you look or the clothes that you are wearing, you can focus on letting your inner beauty shine through.
It allows you to wear the clothes that you want to wear. When your breast lift is complete, you won't have to avoid the swimsuit section any longer. You can select any outfit that you want for work. You will look your best for any night on the town in Atlanta, and you will love having the freedom to buy and wear what you love — not what your body limits you to.
Quality Breast Augmentation with Dr. Lincenberg
Your breast augmentation is more than just another surgery to Dr. Lincenberg. We realize that this is an important investment that you are making in yourself, and we want to make sure that you get the experience and results that you deserve.
Here is what you can expect when you choose Dr. Lincenberg as your Atlanta plastic surgeon:
A Personalized Consultation
It all begins with a conversation, one in which you are given the opportunity to share your thoughts, feelings, and concerns about the breast augmentation experience. It's important that Dr. Lincenberg understands your personal goals for your surgery, as this allows him to craft a surgical plan that meets your exact needs and preferences.
During the consultation, Dr. Lincenberg will review your options with you and will discuss the various types of implants that are available. He will explain the different approaches to the breast lift surgery, and give you information about what he feels is the best option for you.
You can expect to leave the consultation feeling confident in Dr. Lincenberg and excited about this next step in your personal journey.
A Customized Procedure
When your surgery day arrives, you may be experiencing a mix of feelings — ranging from nervousness to excitement. However, when you have booked your procedure at our practice, you can put all of your anxiety aside. You can trust the fact that Dr. Lincenberg will be utilizing the best surgical tools and techniques in order to provide you with the customized results that you crave. Every patient is treated as an individual, and every surgical plan is custom designed to give you the results that will allow you to fully enjoy life in Atlanta.
A Supportive Recovery Experience
You will be provided with all of the information you need in order to be adequately prepared for the breast augmentation recovery. You will need a specialized bra to provide your breasts with the support they need as they heal, and you will be given resources and information on how to care for the incision site. It's important to follow all post-operative instructions and to take it easy during your recovery. This will ensure that you have the best results. If you have any questions or concerns during the recovery process, you are free to contact Dr. Lincenberg and his team at any time.
How Do I Pick the Right Implant?
Choosing the right implant can be overwhelming, but Dr. Lincenberg can help you make an informed decision that will give you the results that you are dreaming about. Some factors that you will need to take into consideration as you select your implant type include:
Size — You will need to decide which cup size you want after your surgery is complete.
Shape — You will need to be aware of the impact that the implant can have on the shape of your breast.
Be sure to bring pictures of examples of your ideal look to help inform your decision. You will have an in-depth conversation with Dr. Lincenberg about your goals and together you will decide how to achieve the desired outcome.
Best Breast Implant Options in Atlanta
There are two main implant options to choose from for your Atlanta plastic surgery. These are:
Silicone Implants— Silicone implants are implants that are filled with a silicone gel that mimics the feel of normal breast tissue. Since silicone is a synthetic material and there are many types of silicone implants, this is often one of the best options for patients who are searching for a customized size and texture. Silicone implants can be made to be more or less firm depending on the patient's personal preferences. While this versatility is appealing, it's important to recognize that there are risks involved with these types of implants. Fifth-generation silicone implants do not leak out like older implants.
Saline Implants — Saline implants are implants that are filled with a sterile saline solution. They can be ordered in both a smooth or textured shell, making them a versatile option for patients. Saline implants are known for their firm hand-feel, which is preferred by some women. This implant option is typically less expensive than silicone implants. One large benefit of saline implants is that their silicone shell is often filled with the saline solution during the procedure, which allows for a smaller, less noticeable incision. However, these implants do have a possibility of rippling in the months and years that follow the procedure.
Dr. Lincenberg will provide you with detailed information about each type of breast implant and will help you select the size, shape, and type of implant that will give you the results that you want from your breast augmentation surgery.
Popular Choices Among Local Patients
The breast augmentation procedure is trending up in Atlanta, as women are craving a way to take control of their destiny and regain their identities once again. From moms looking for a mommy makeover Atlanta to professional women searching for a way to feel confident and secure, the ladies of this city know that the breast augmentation procedure will help them achieve their goals.
Local patients have found that by working with a doctor who is experienced with Atlanta plastic surgery, they can get the results that are best for them. With the options of both saline and silicone implants, the process can be confusing. Many patients base their preferences solely on their personal needs and health history. Dr. Lincenberg believes that you should have a personalized plastic surgery experience, and he is willing to go the extra mile to make sure you get it.
Do you want to change the size of your breasts? Call us today to schedule a consultation to find out more about breast augmentation in Atlanta, GA with Dr. Lincenberg.