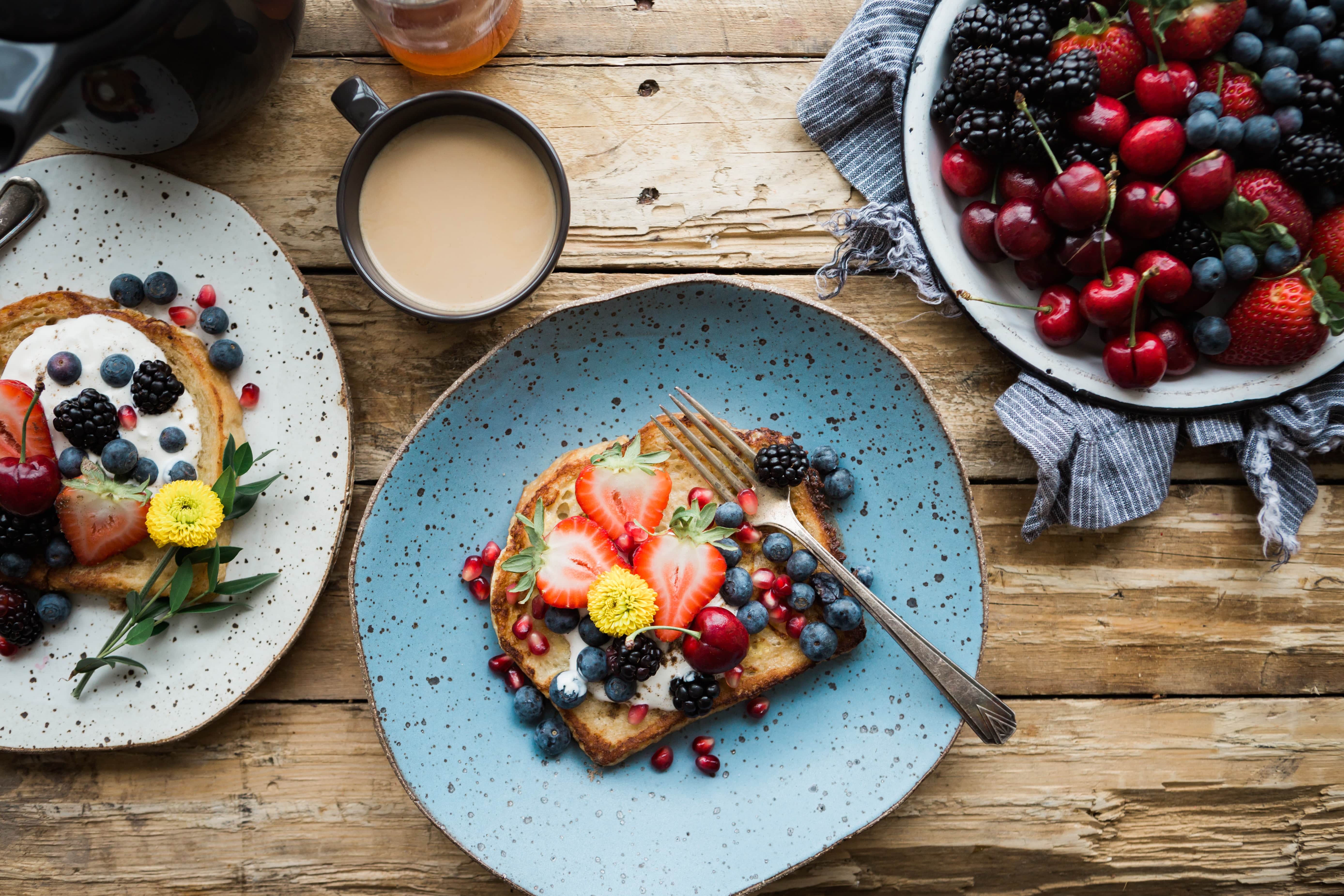 Treat Yourself to The Best Brunch in Atlanta While You're Waiting for Spring to Spring
Mar. 22, 2021
---
Rainy and cool one day, 70 degrees and beautiful the next. Ah, March in Atlanta. We've finished the dreaded "spring forward" ritual with our clocks and lost our once-a-year hour of extra sleep. So when is spring ready to show up for good? Unfortunately, this is still the time of year when the weather can relentlessly tease us about the beautiful days ahead, then bring us up short with a chilly snap.
For those interested, there are actually names for some of these little weather tricks spring pulls on us. There's Dogwood Winter, which typically hits for a few days in April, just as the dogwood trees start blooming. There's Blackberry Winter, which comes along right about the first of May. We could go on and on: Redbud Winter (sometime right about now), Locust Winter, Whippoorwill Winter: or alternatively, in everyday language, why am I cold today when it felt so great outside yesterday?
This Doctor May Change How You Think
So often on this site we're talking about the empowerment of plastic surgery or non-surgical procedures as ways to treat yourself and continue living your ageless life to its fullest. Today it's a different recommendation altogether. Have you ever heard of Dr. Shigeaki Hinohara? He was a Japanese physician who lived to age 105, enjoyed life and offered some good advice to others along the way.
He emphasized not being overweight, continuing to work and stay involved in life and discovering your true purpose. In addition, he talked about the importance of having fun and finding joy. While he ate sensibly, he also pushed back against all the rules we put on ourselves – both dietary and otherwise – noting that they tend to cause stress. In fact, he said it's best not to tire the body with too many rules and restrictions.
So what are you doing this spring to find some joy and fun in life? To reduce your own stress levels? Why not the doctor's prescription as a reminder to treat yourself to a special morning out with friends or family once in a while?
Just What the Doctor Ordered: Discovery Your Own Best Brunch in Atlanta
Maybe taking this approach won't guarantee a long and happy life, but if Dr. Hinohara's experience is any guide, it certainly won't hurt! There are a number of lists online suggesting the best places to grab brunch in the Atlanta area. Instead of taking the opinion of others, though, here's a fun plan to usher in spring. Set out to find your own best brunch in Atlanta, and share with us on social media your first place pick! We've included a few initial suggestions to get you started on your springtime brunch hunt. Remember to check online about any COVID restrictions; even though we're hopefully nearing the end of the pandemic, hours and in-house dining availability could still change, some restaurants are reservation only and some are operating cash-free or with gratuity minimums.
The list could go on and on with more great breakfast and brunch options in Atlanta. This spring is the time to find your favorite, and please be sure to let us know your top choice.
Just One More Thing…
As the famous television detective Columbo used to say, there's "just one more thing." If you want to look your best this summer when all of the Dogwood, Blackberry and other mini-winters are over and swimsuit weather is here to stay, consider scheduling a private, confidential conversation with your plastic surgeon soon to talk about everything from fillers and liposuction to other procedures for those "problem" areas. Spots are filling up, so be sure to schedule soon. It will be one more thing to celebrate the next time you visit your favorite brunch spot. Happy hunting!