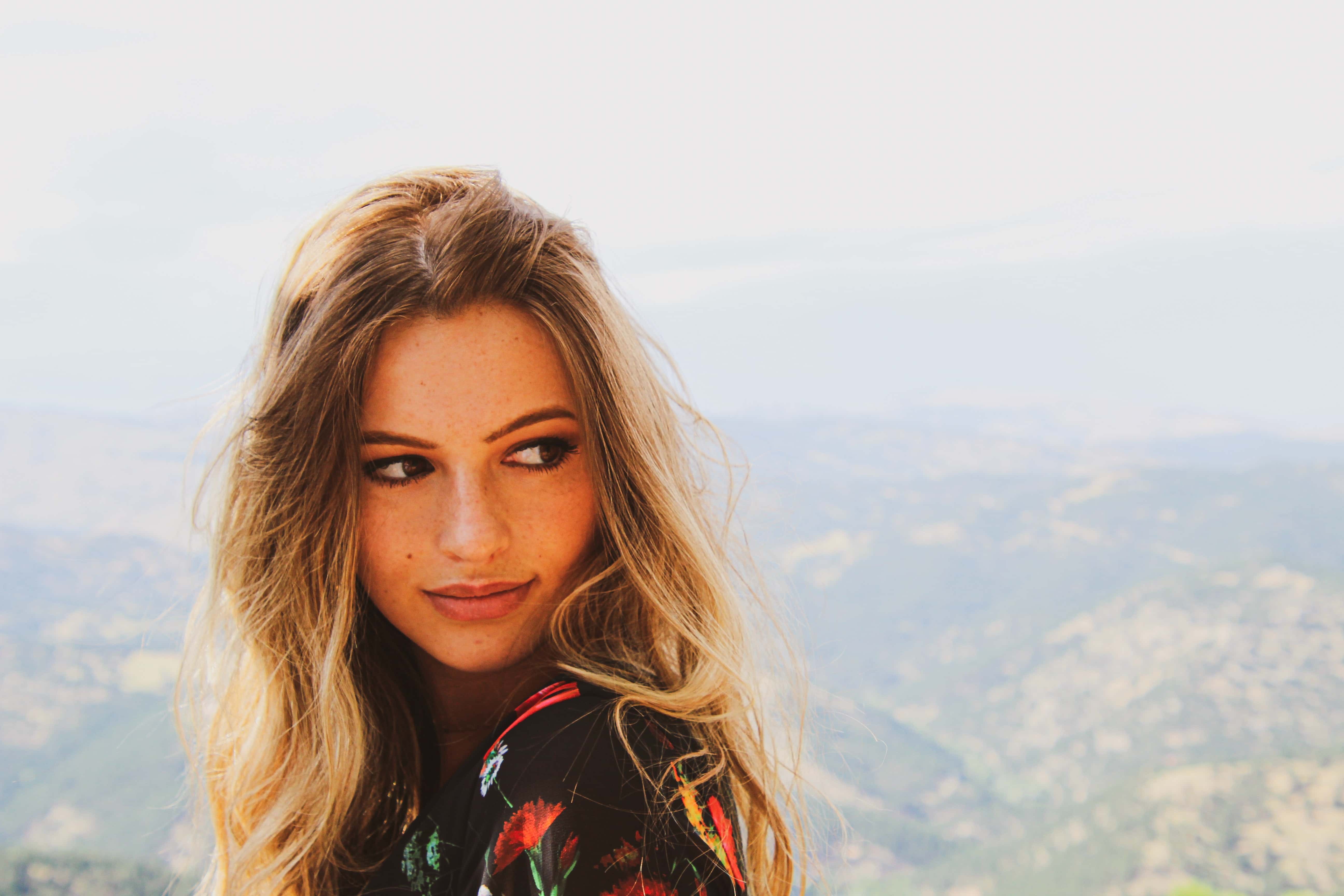 Celebrating Georgia's Most Beautiful
Feb. 26, 2021
---
There is an enduring fascination with the world's exceptionally beautiful people, and especially for those whose beauty is accessible and real. Let's face it: there are some icons who seem to possess an otherworldly attractiveness that somehow doesn't seem achievable for any of us mere mortals. We're talking about Halle Berry, Scarlett Johansson, Jennifer Lopez, Lupita Nyong'o, or Kendall Jenner – and male contenders like Brad Pitt, George Clooney, Denzel Washington, or anyone with the last name of Hemsworth.
But the most appealing of all seem to be those who possess a certain down-to-earth quality that complements their natural beauty, showcasing a compelling and aspirational look that somehow seems just within our reach. Jennifer Aniston. Zendaya. Kate Hudson. Alicia Keys. Sandra Bullock. These examples of "next door" beauty are empowering for anyone working to look her best and live her best life every day.
For those of us in the Atlanta area, we don't have to look very far for that type of inspiration. There's a girl who was born in Smyrna whose parents ran a workshop for actors and writers in Atlanta. She attended Campbell High School in Cobb County and played in the school band before graduating in 1985 and moving to New York. She was the original pretty woman – our pretty woman – Julia Roberts.
Since 1990 People magazine has released an annual list of the most beautiful people. The person who has garnered top honors on that list more than any other – a record five times – is Julia Roberts. She won in 1991, 2000, 2005, 2010 and 2017. Has time stopped for her? What does it say about her beauty that she can take the number one spot over the span of more than 25 years? It says not only that she is exceptionally beautiful, but also that she has a universal, timeless appeal that doesn't change with the passing years.
What Atlanta Women Can Learn from Julia Roberts
If you're thinking about the passing of time, considering plastic surgery, or just looking for ways to channel a bit of Julia's magic, how can our fellow Atlanta native help? Start by scanning through a few photos of her engaging face online. The first thing that will stop you every time is her incredible smile. It's probably known the world over.
In fact, in 2004 archeologists from Bulgaria unearthed a skeleton that could be as much as 9,000 years old, one of the earliest Thracians to settle in the Vrasa district of northwest Bulgaria. The scientist nicknamed the skeleton "Julia Roberts" because of her flawless teeth – a real rarity in prehistoric times. She would have had movie-star good looks, primarily because of her smile. Who else but Julia Roberts would have a prehistoric skeleton named for her?
The key to Julia's smile – and in fact to her whole face – is that she welcomes you in, shows you she's interested and seems eager to share joy with the world around her. That should be the first step in turning back the clock and living an ageless life. Find that joy within yourself, and be intentional about sharing it with others. Julia herself has said, "Remain calm, drink your water, get your sleep and be joyful." Don't forget the joy: that's just as essential as the hydration and rest. (And yes, even wearing our pandemic masks, we can still smile with our eyes!)
Julia has also said, "The key to beauty is always to be looking at someone who loves you, really." Then you'll be able to externalize that love and draw others to you, just like our Julia does. What you see in the mirror, in other words, depends on the mirror you're using. Make sure it's a mirror that gives you a true, compassionate picture of who you really are.
The ultimate key to beauty is inside you. It's empowering to feel beautiful, and to be able to share your own brand of beauty with others. That's the first and most important step in fighting the physical changes the years can bring.
Next Steps to an Ageless Life
Julia Roberts says she has not had plastic surgery herself. Regarding cosmetic procedures, she has been quoted as saying, "It's whatever works for the person…if that's going to bring you joy, I'm all for it." In other words, the decision to have a procedure should come down to this: will you feel more confident, more beautiful, more like your own image of yourself, and more ready to reach out joyfully to others in every situation?
Having a cosmetic procedure is a highly personal decision. Women in the Atlanta area are fortunate to have exceptional plastic surgeons with whom to work, should they choose to do so, and it all starts with a confidential conversation. If you've started identifying a few "problem areas" that you'd like to address, why not schedule that private discussion today to learn more about your options?
Whatever you decide to do, it's always beneficial to understand your full range of options. And let's all remember the advice from Atlanta's own first and foremost: focus on the joy and let your beauty shine!